Welcome to the Spartan Family!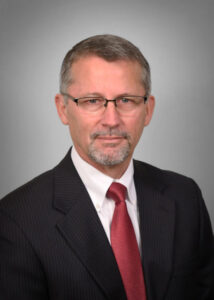 As your President, I am excited that you have selected James Sprunt Community College as your college of choice to pursue your educational goals. Whether these goals include associate degrees, diplomas, certifications, or workforce development credentials, we have what you need to be successful as you navigate through this season of your life. In the words of Dr. Dallas Herring, who is known as the father of the community college system, we are dedicated "to meeting our students where they are and taking them as far as they can go." I personally pledge to you that everyone at James Sprunt Community College is committed to doing all that we can to make your time with us a positive and rewarding experience. We want to be the community college of choice for all citizens in Duplin County.
At JSCC, we value all of our students, and we know that, as an institution, we will only be successful if you are successful. I challenge you all to be exceptional in all that you do and to make a positive difference in the lives of those around you. In doing so, you will have a profound impact on our county, our state, and our great nation. Now that you have joined our family let's build your future together.
Again, welcome to James Sprunt Community College, and please let me know if I can serve you. My door is always open.
Jay Carraway, Ed. D.
President